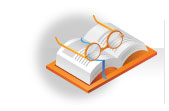 Second Sunday of the Month :

October 8, 2017
(Original Buddhist Study)

Mandarin Dharma Study Class (9:30 AM to 12:00 PM)
9:30 to 10:45 AM
Class to watch DVD lectures in Mandarin by Venerable Jing-Guang (淨光法師) on《因緣觀與生命療癒》for about 50 minutes. Followed by discussions, sharing, Q & A's under the guidance of the Venerable. This is a series of talks which presents a very thorough and insightful exposition on mindfulness and healing power in our daily life. Listening to these talks will be very helpful in your understanding of the Buddha's original teachings.
10:45 AM to 12:00 PM
Dharma Talks by Venerable Yuan-Ming 圓明法師 on Samyutta Agama (雜阿含經論會編), based on Master Yin-Shun's book.
12:00 to 1:30 PM
Sangha food offering and potluck lunch.
This follows the above Dharma Study class. It will be a good opportunity for you to get answers to your questions about any issue in your study and practice of Buddhism. You are welcome to participate in the food offering and have lunch with the Venerables and yogis even if you can't come to the morning class.
Half-Day Original Buddhism Tathagata Zen - Mindfulness Meditation Retreat in daily practice
Consist of : Meditation related dharma talks, standing/walking/sitting meditation guide.
Venerables Yuan-Ming圓明(近安)法師 will lead in the class.
Please refer to http://mlausa.org Dhamma Study in Mandarin for event details.



Four Noble Truth The Original Buddhism Classes
Monthly -- One Day Meditation Retreat (SUNDAY 10:00am ~ 4:00pm)
September 24, 2017 (SUNDAY)
Contents of Retreat: Dharma Studies, Insight Meditation, Standing Meditation and Walking Meditation.
Investigation on "Samyutta Agama & Basic Meditation Practice"
 ~ ~ ~ ~ ~ ~ ~ ~ ~ ~ ~ ~
Saturday : Dharma Study Workshop (9:30AM to 1:00 PM)
October 21, 2017
Contents of Classes:
Studing on book published by Ven. Jing-Guang on The Buddha's Enlightenment and Your Life.
Your participation are most WELCOME!
Location : Dharma Treasury Study Center (Berkeley)
20 Avenida Drive, Berkeley, CA 94708
Classes are leading by Venerable Jin An (Yuan Ming), and will be in Cantonese and Mandarin.